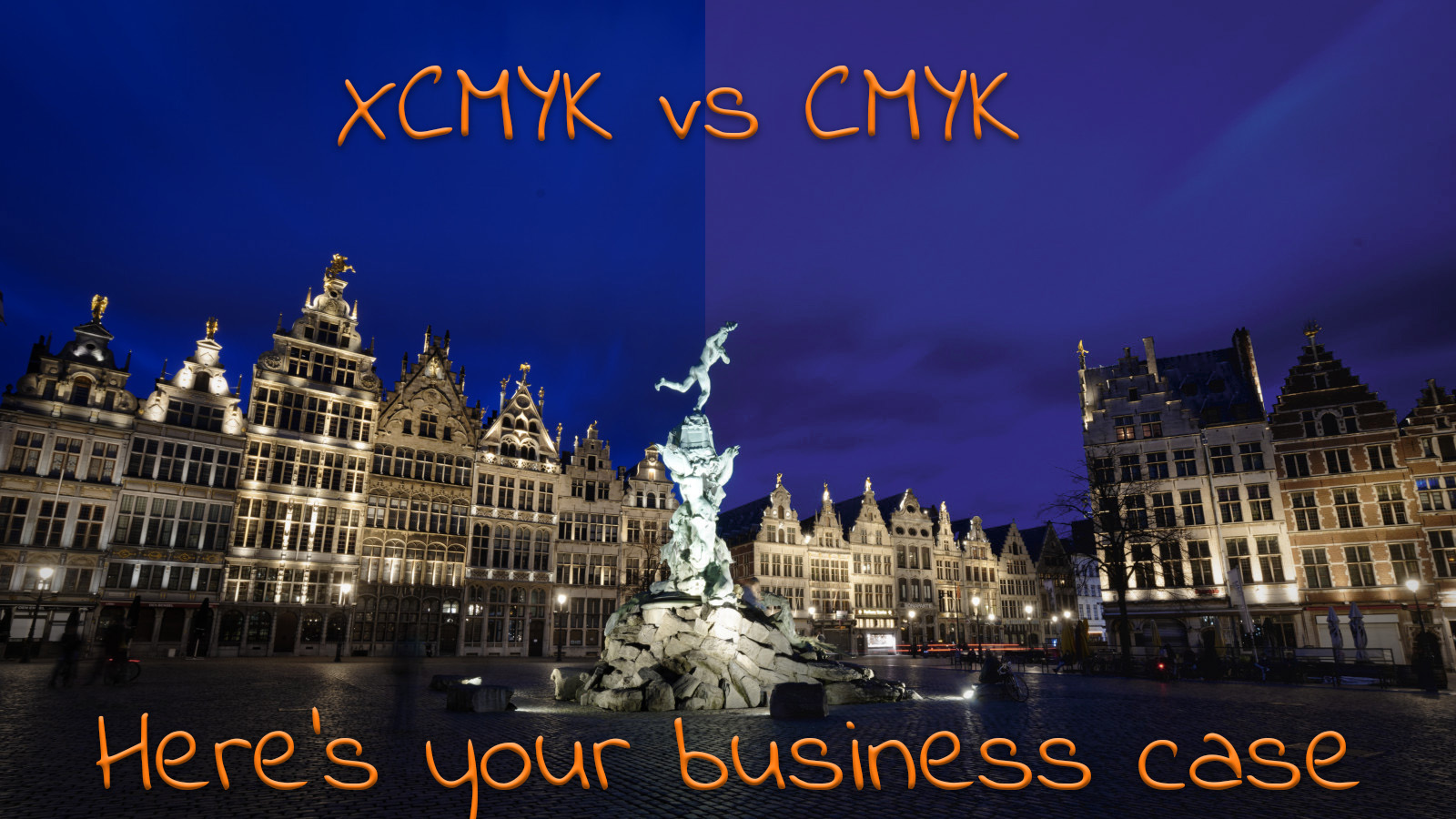 XCMYK: regular CMYK on steroids, that's the title of an article I published a few years ago. XCMYK is a rather simple method to produce an 'expanded' gamut with your standard printing inks on your standard, four-color printing press. You only need FM-screening, or another non-traditional screening, and a higher ink density. Although it seems an exciting technology, I recently found that it's tough to find a printer using it. Which is a shame: there is definitely a business case for this.
CONTENTS: Converting deep blue to CMYK | Enter XCMYK | One, exactly One | Also digital | Why is this important?
Maybe you know that I also have another passion: photography. And during the semi-lockdown due to the corona-virus, I started to take pictures of a desolate Antwerp (the city where I live). And I love to take photos at the end of the 'blue hour', the moment with the deepest blues, just before everything turns black. It's a beautiful moment, but it also looks a bit threatening — the perfect atmosphere for a series on a pandemic.
Since I got a lot of positive feedback on my pictures, I started the idea of publishing a book. Digital printing and online print shops have made it affordable to publish books in short runs. So, it seemed an easy venture. Until I did the first RGB to CMYK conversion…
I knew that converting a vibrant, deep blue can be challenging. A few months ago, I published an article on the lousy color conversion in newspaper printing: the infamous 'Yves Klein Blue' became purple in my printed newspaper. But now it seems that also on coated papers, with a much larger gamut, the blue-to-purple issue still exists. Check the pictures below: the original in AdobeRGB, two conversions: one with ISO coated v2, the other with the more recent PSO coated v3. These don't look good, the ISO coated v2 even awful! And remember: lots of printers are still promoting that profile as their preferred way to convert RGB to CMYK for coated papers.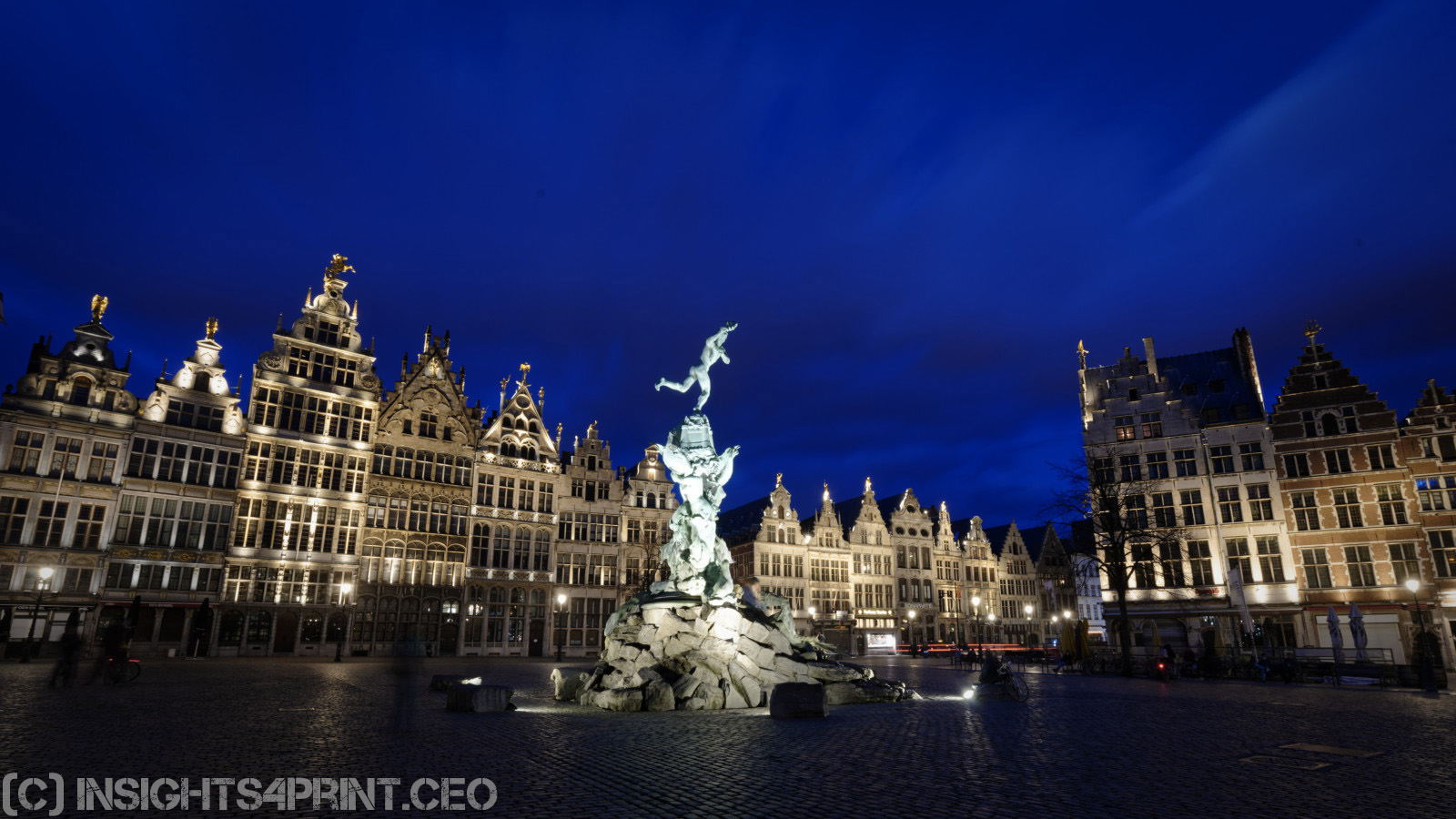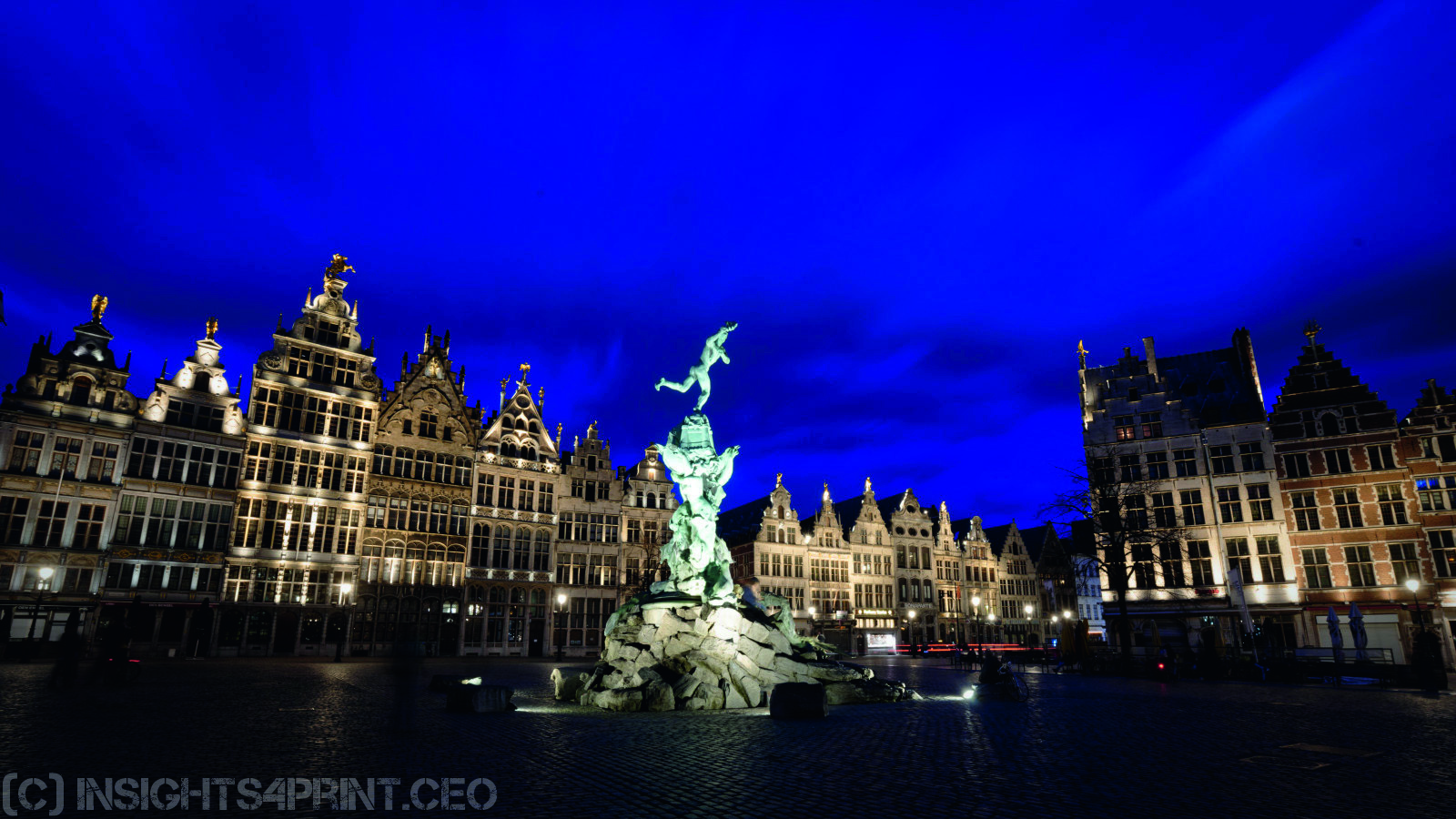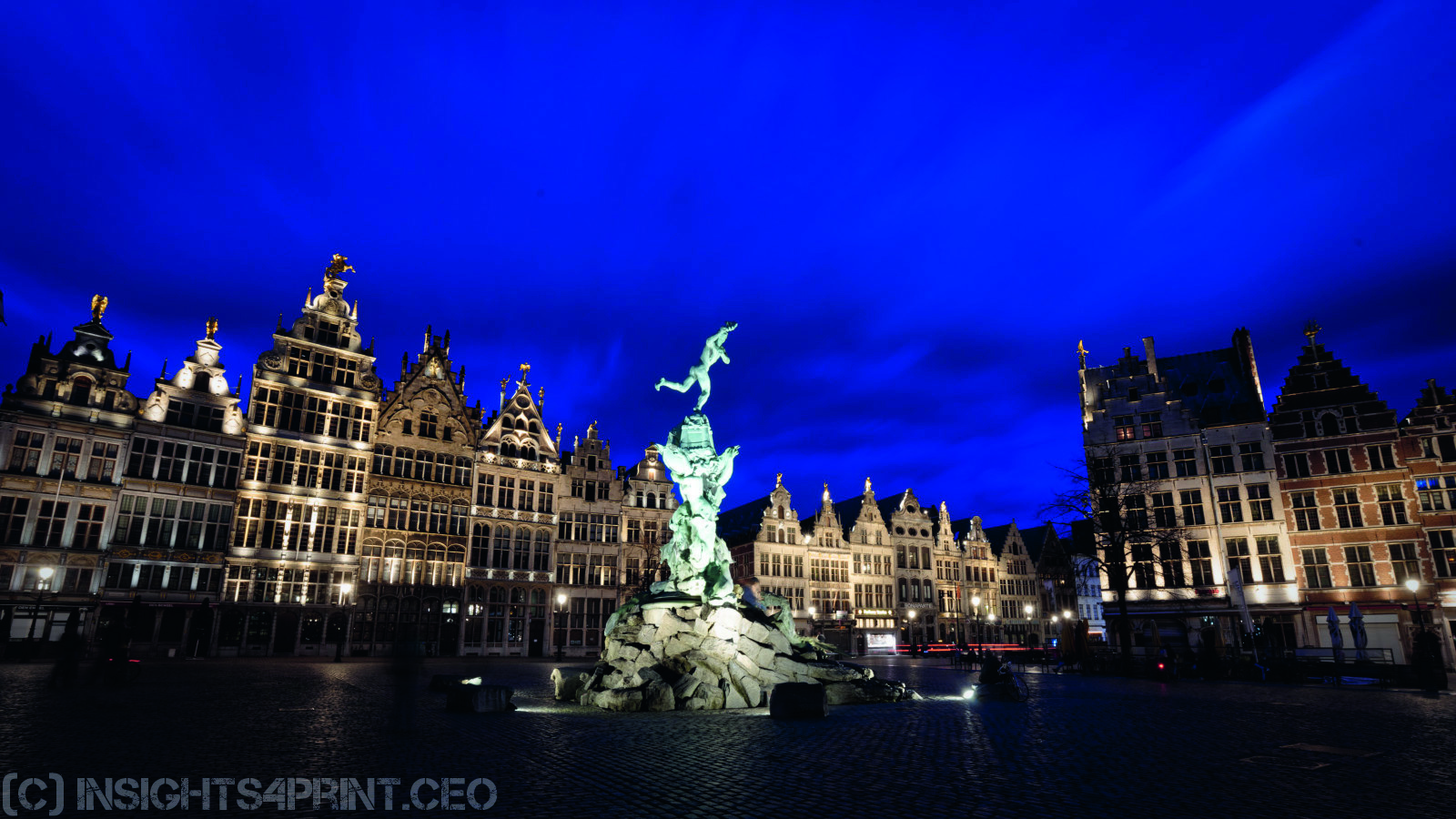 Enter XCMYK
And then, I noticed, at the bottom of the list of profiles in Adobe Photoshop, the XCMYK 2017 profile, which I installed when writing the article comparing XCMYK to regular CMYK. So I checked it. I hoped it would be a bit better: the XCMYK gamut is a bit larger. And indeed, it delivered! Look at the picture below, that's how I want my book to be printed!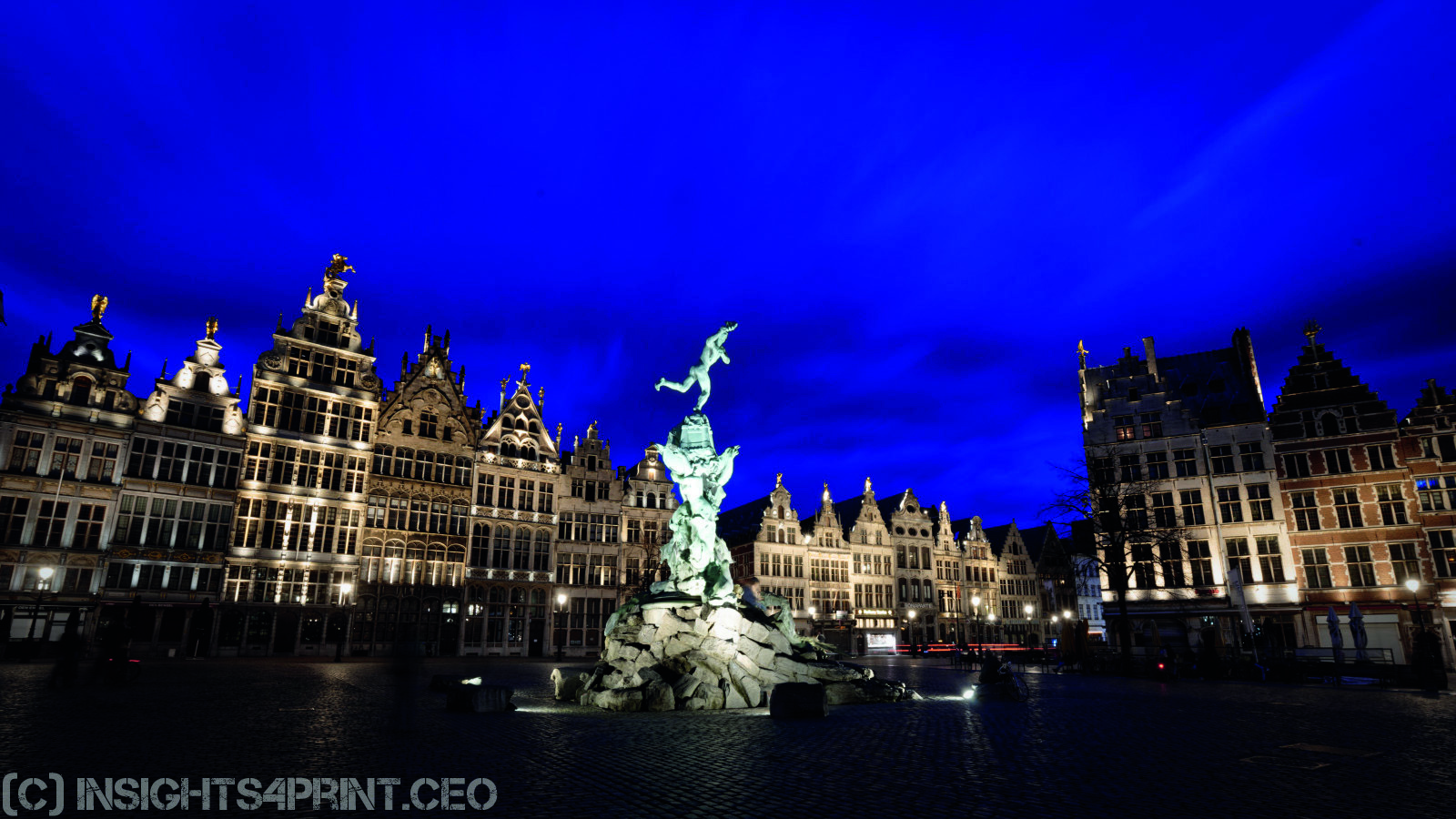 In the following graphs, created with Chromix ColorThink, you can see how a sample of blues get converted by ISO coated v2, PSO coated v3 and XCMYK 2017. Quite different.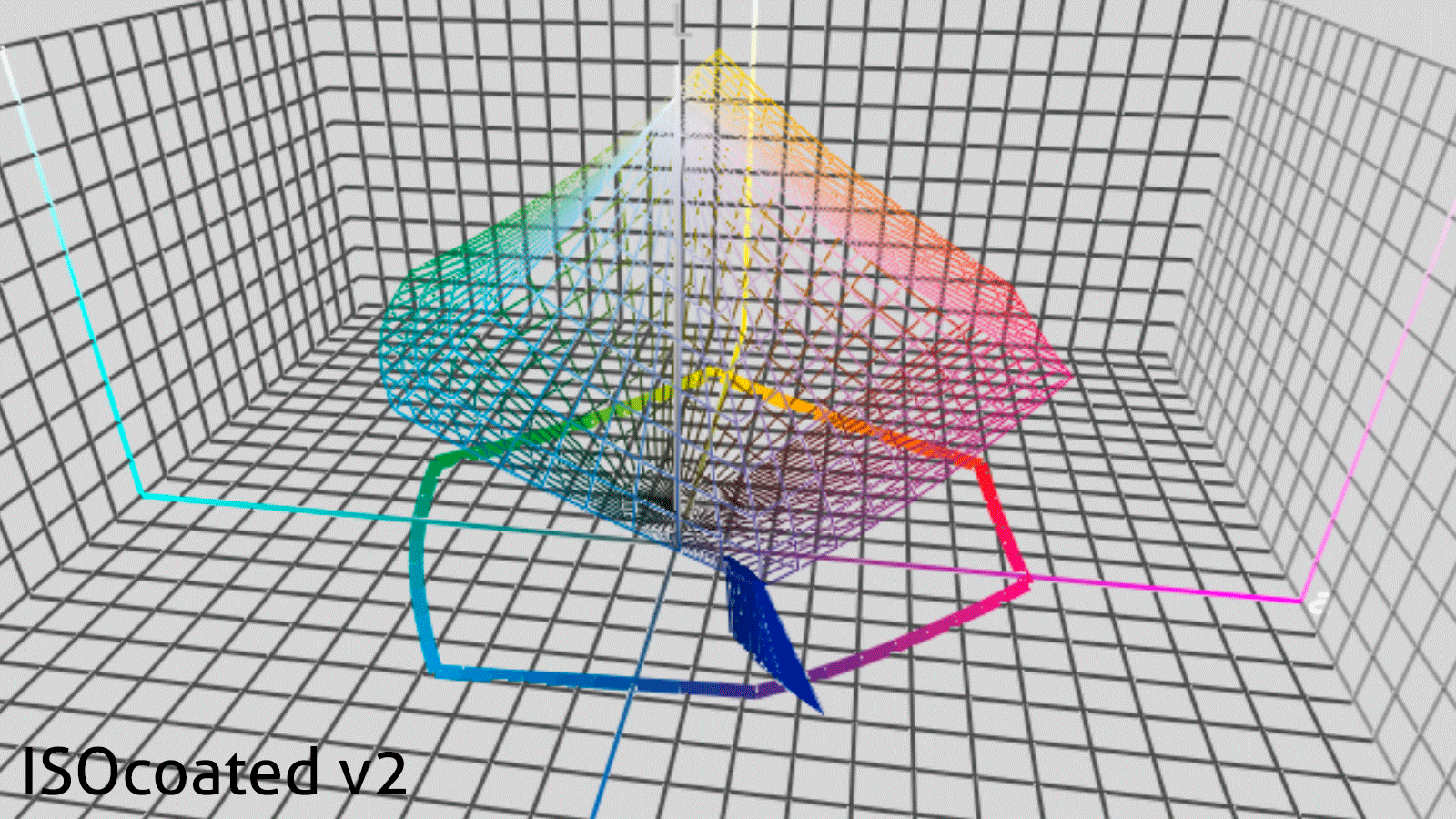 One, exactly one…
So I had found what I needed to make my photo book look the way I want it! Except: try finding a printing company that uses XCMYK… Eventually, I found one – yes: 1 – printer, in Spain, that has published a showcase on it. Fortunately, I got a quick response to my info request.
But it's a bit disappointing. Many, very many printers are complaining about tough competition and how difficult it is to differentiate. Well, here is a rather simple trick, with a limited investment (you don't need to invest hundreds of thousands or even millions in new equipment) and almost nobody takes the effort to investigate it, to use it! Unbelievable! Stop complaining and start innovating!
And as I've shown with my pictures: there is definitely a market for it. Photo books, art books, books on travel and architecture, all print related to fashion, textile and interior decoration, interior design. Do I need to continue?
Also digital
XCMYK doesn't only apply to offset printing, it can also be used in digital printing. Idealliance, the organization behind XCMYK, even claims: "Adoption of XCMYK has been high in the digital print segment, where it is used by many printers to achieve more pleasing results." So, why doesn't anybody advertise this? No digital press vendor, no printing company. This is a USP (unique selling proposition), out-of-the-box – if what Idealliance claims is true – but nobody advertises this… Try a search on XCMYK to see for yourself.
Why is this important?
Many printing companies have small margins. Investing in automation and standardization can grow the profit margin a bit, but it has its limits.
Having a 'unique selling proposition', differentiating with something unique, will create a bigger margin. And here is a new market: when using XCMYK, you can get a very noticeable larger color gamut, maybe not in percentage, but definitely in pictures, which should look very appealing to publishers of collectible books, like art books. There is some investment involved, mainly in testing and training, but it's a lot smaller than the latest and greatest new press or finishing equipment. Why didn't you try it yet?
And if you are a vendor of digital printing equipment: why haven't you invested in promoting it?
Maybe I'm missing something. If that's the case, please leave a comment!
You can find more information in the Idealliance – Guide to Print Production 20.1, which you can download for free.
UPDATE 28/04/2020: there is also another option to make the gamut bigger: adding extra inks. One of the options is adding Orange, Green and Violet (CMYKOGV). But you need a – much more expensive – 7-color printing press for that. And in this analysis you can see that the gamut of CMYKOGV is only 14% (!) bigger than XCMYK. That's only a minor benefit, for a huge extra cost.
PS: here is my blog post with the images of a desolate Antwerp during the corona-virus lockdown.
(Visited 1,112 times, 1 visits today)