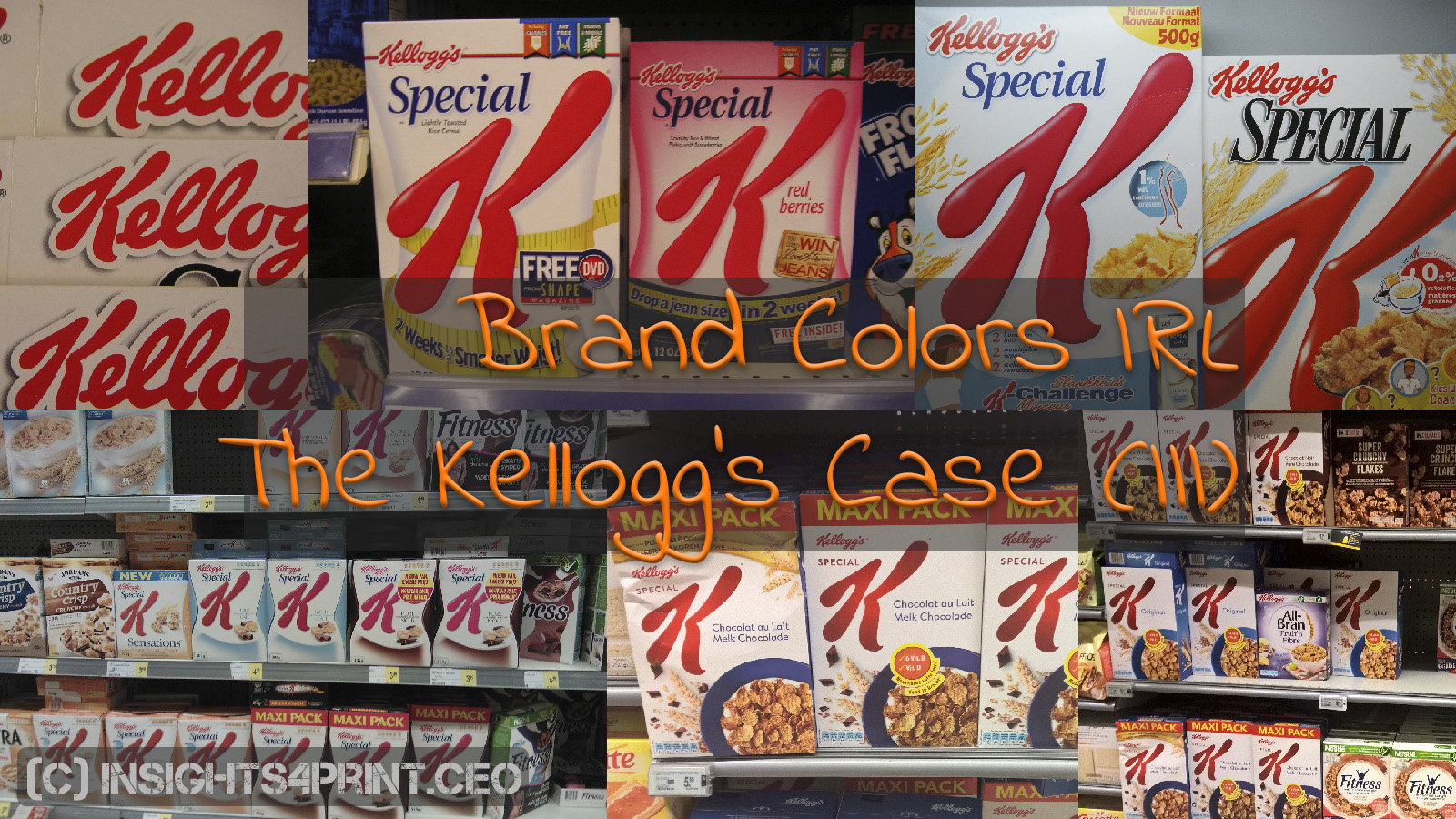 Kellogg's red has had my attention for almost two decades. I have used examples of Special K boxes in seminars for a very long time. But I have also made pictures during that period and when comparing those, you can see that the Kellogg's red brand color has had very different implementations. Which challenges the premise of the 'sacred' brand color and the absolute need for tiny deviations.
Before showing the pictures, please note that these were taken with different cameras, including smartphones, over a long period and under different lighting conditions. The capabilities of cameras have significantly improved over this period, lighting influences color perception. But even with this taken into account, it still provides a fascinating overview.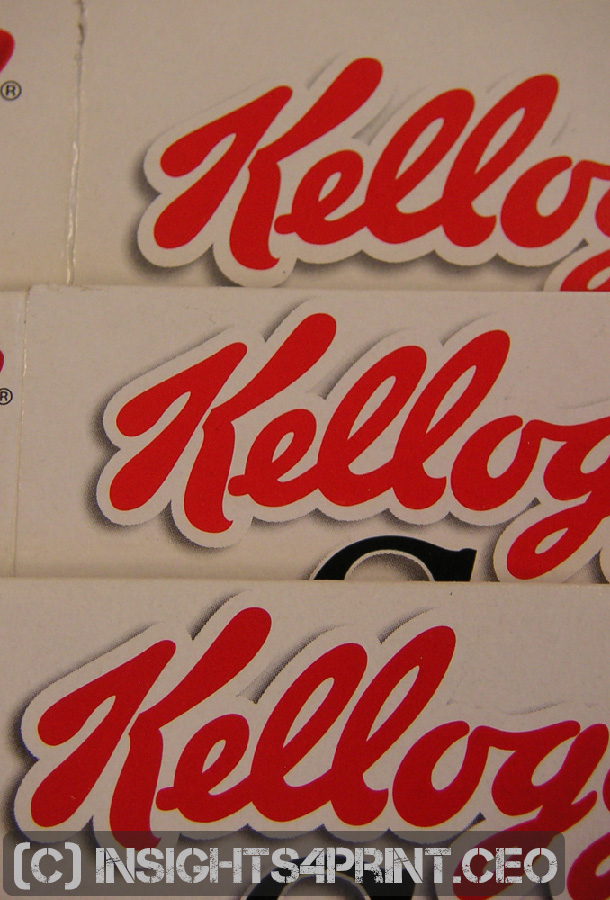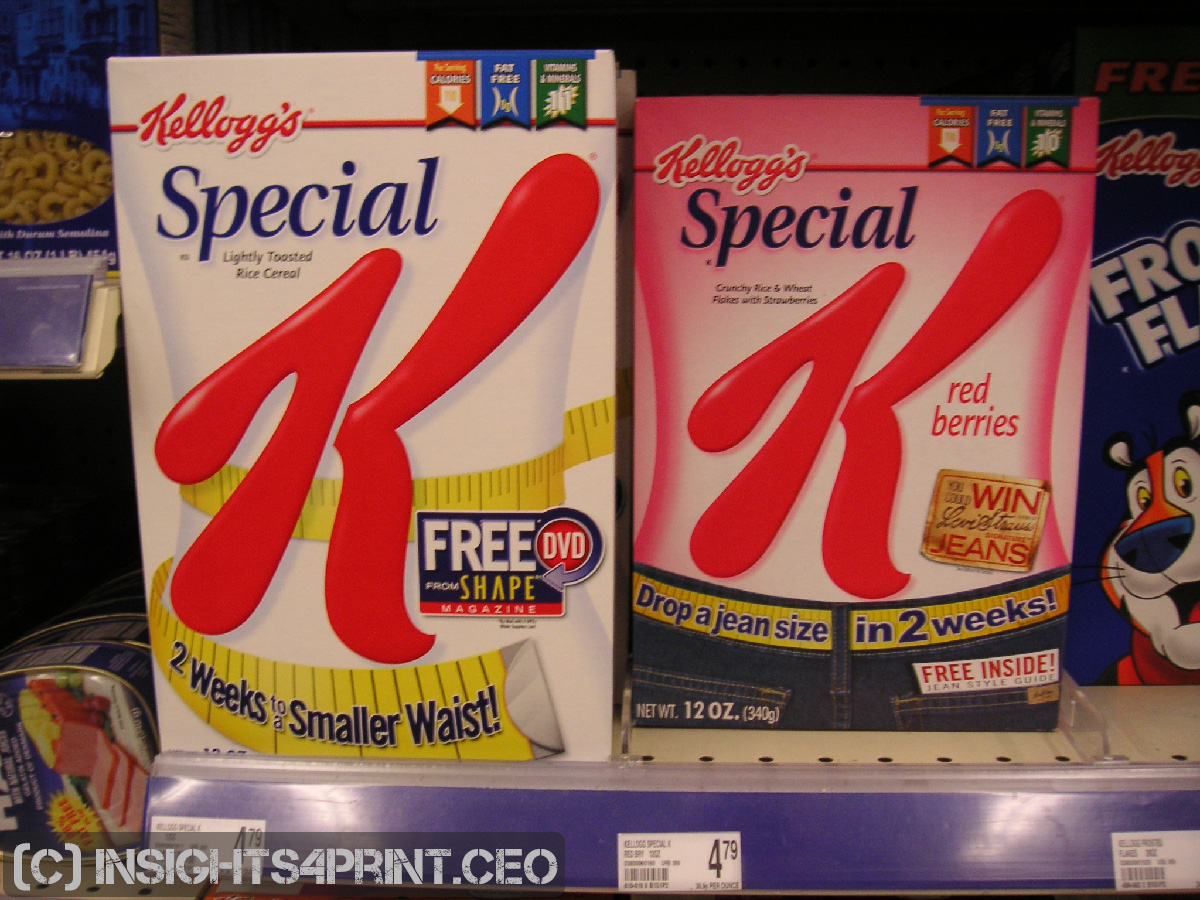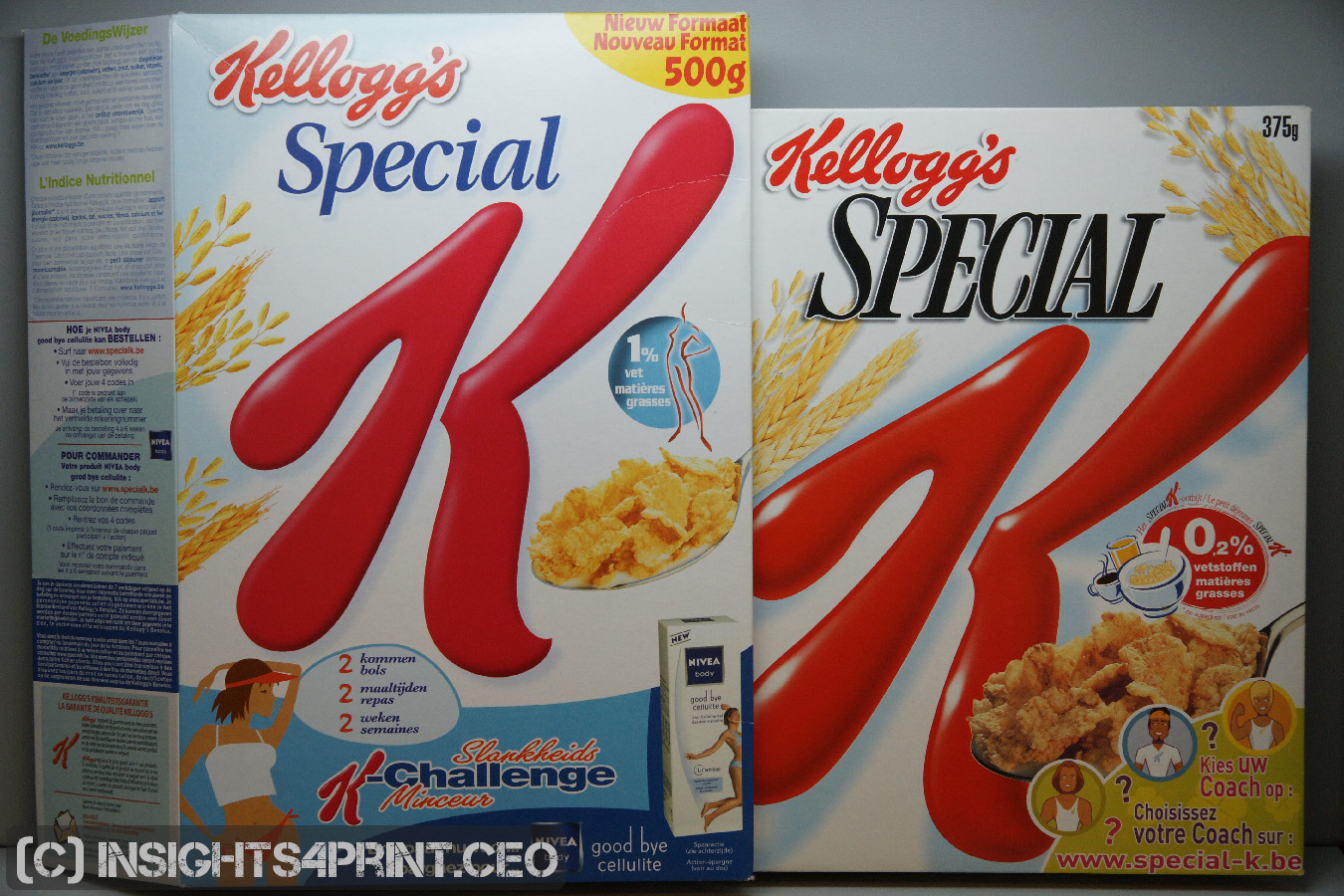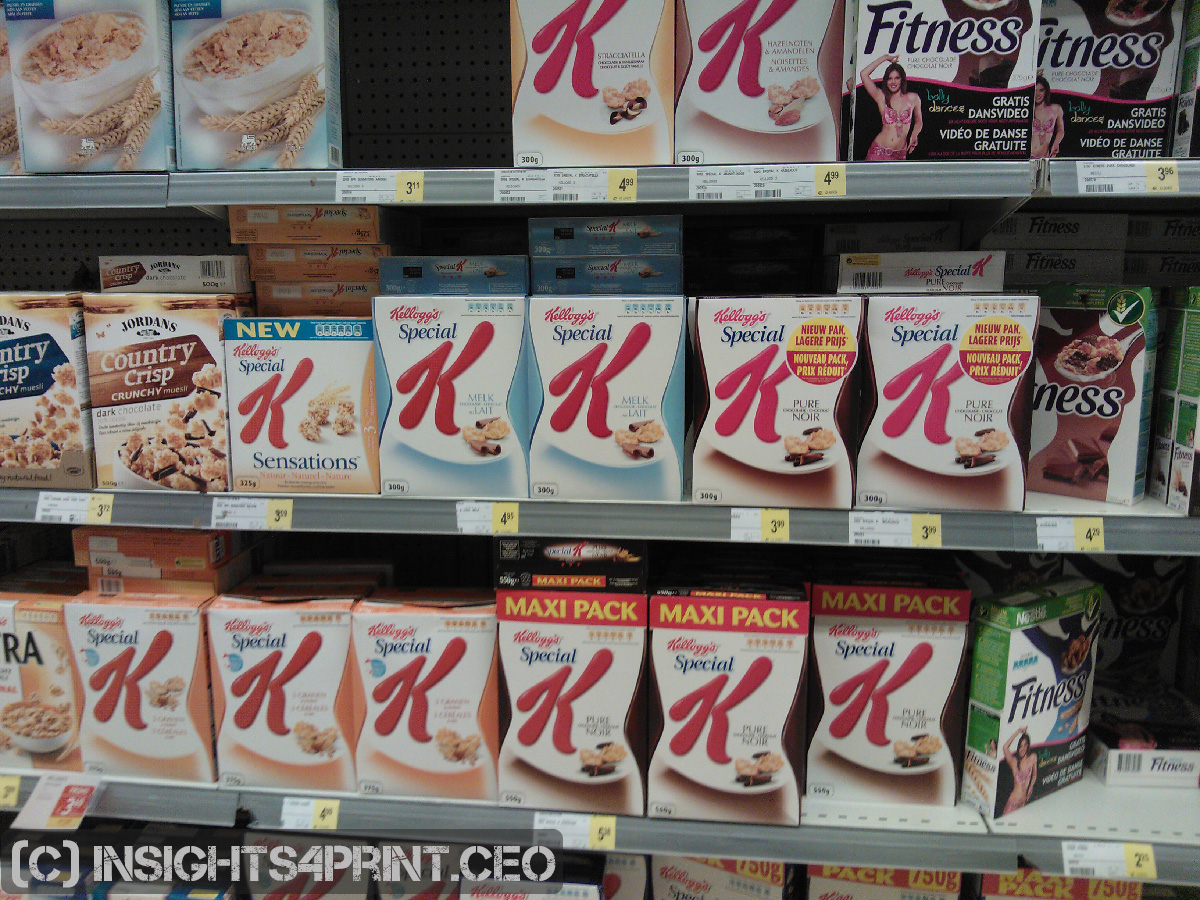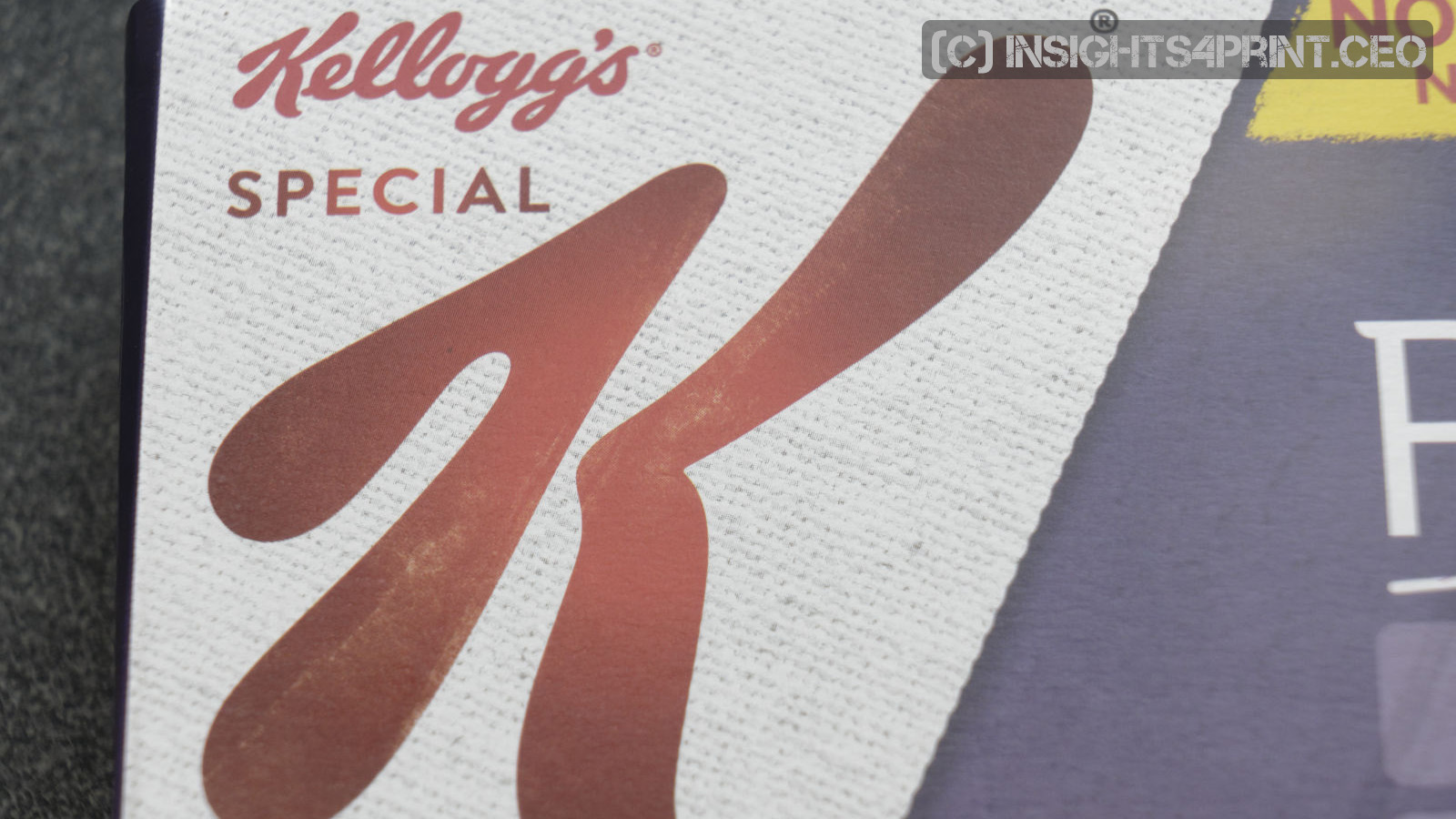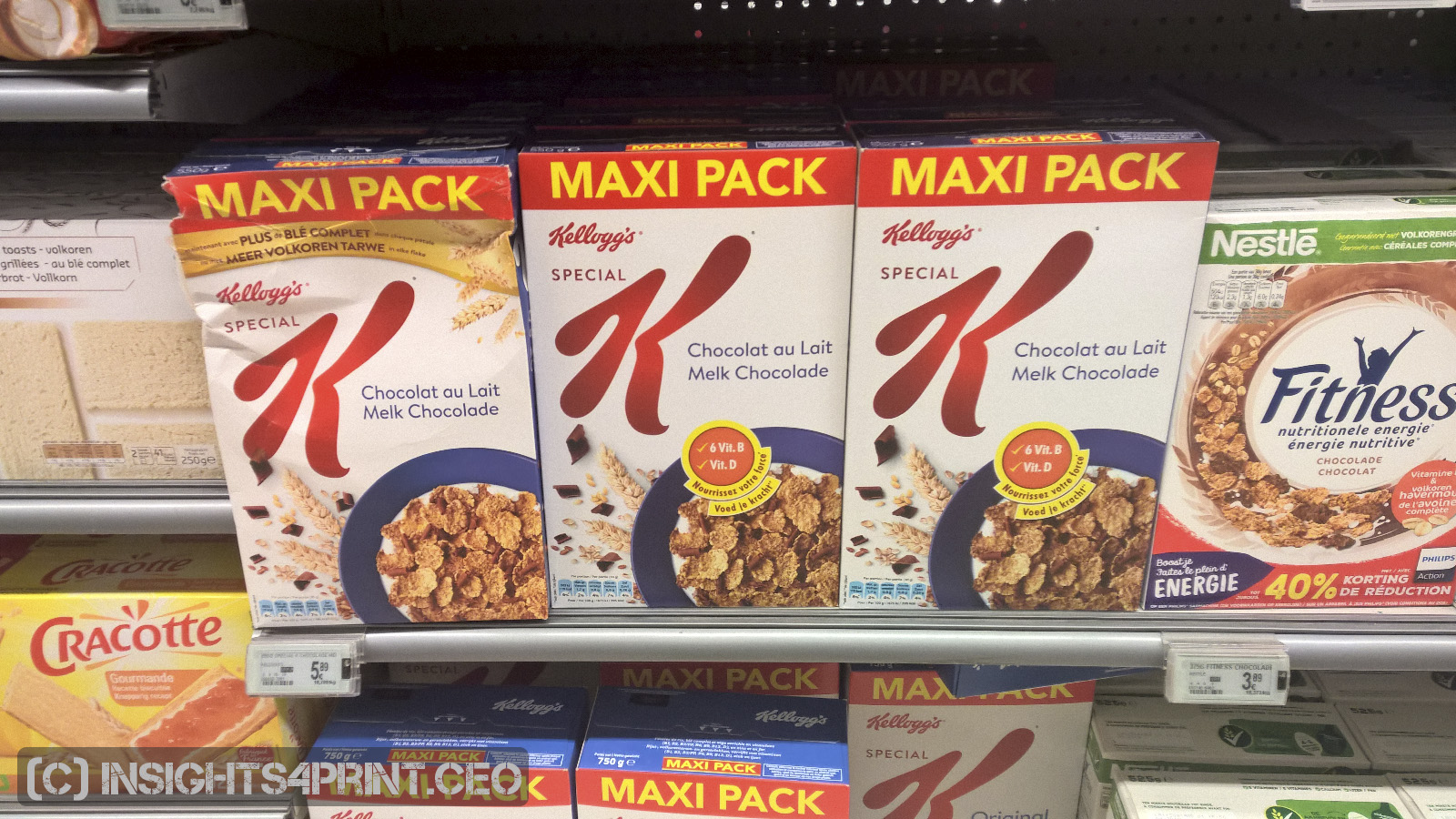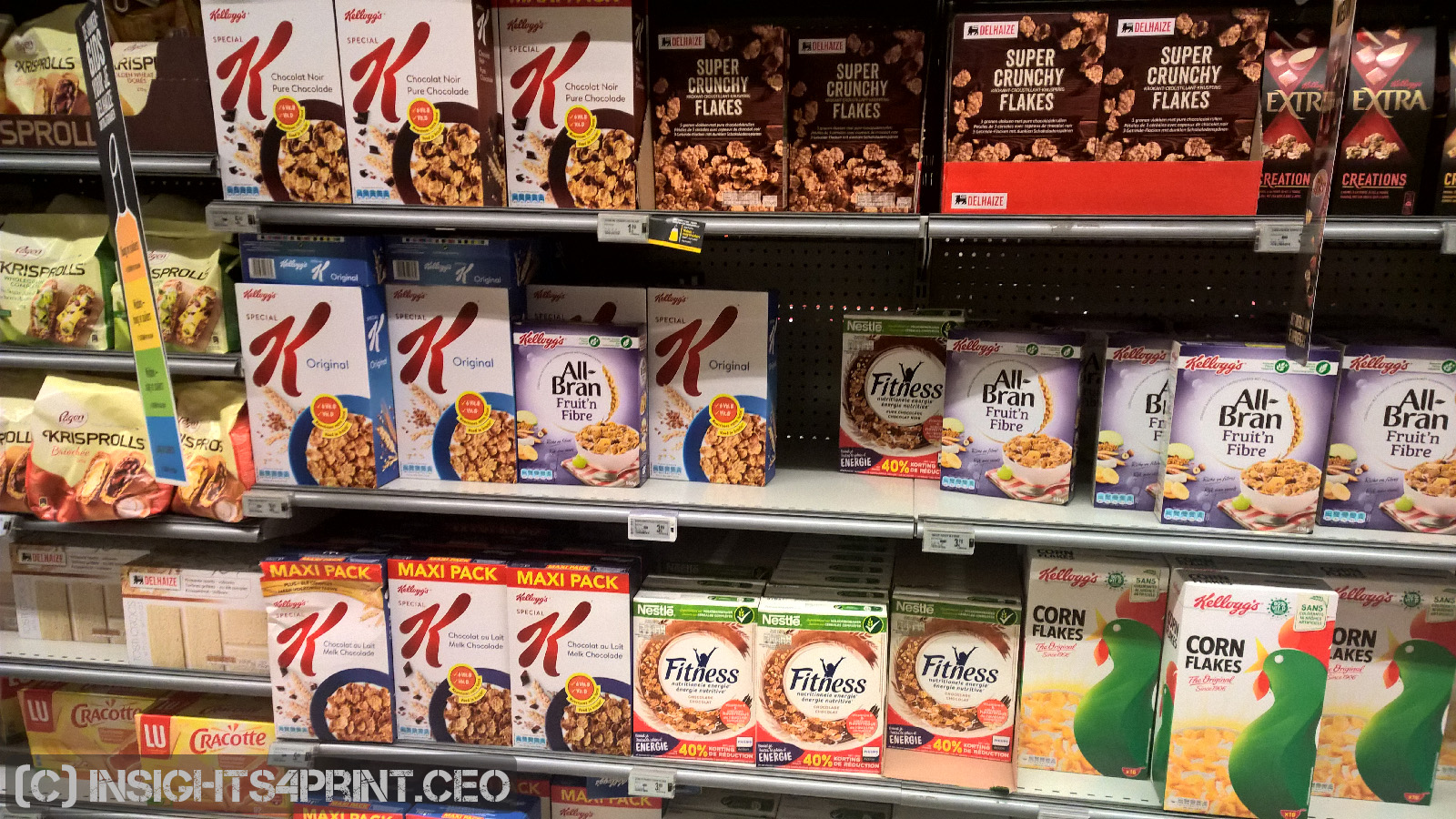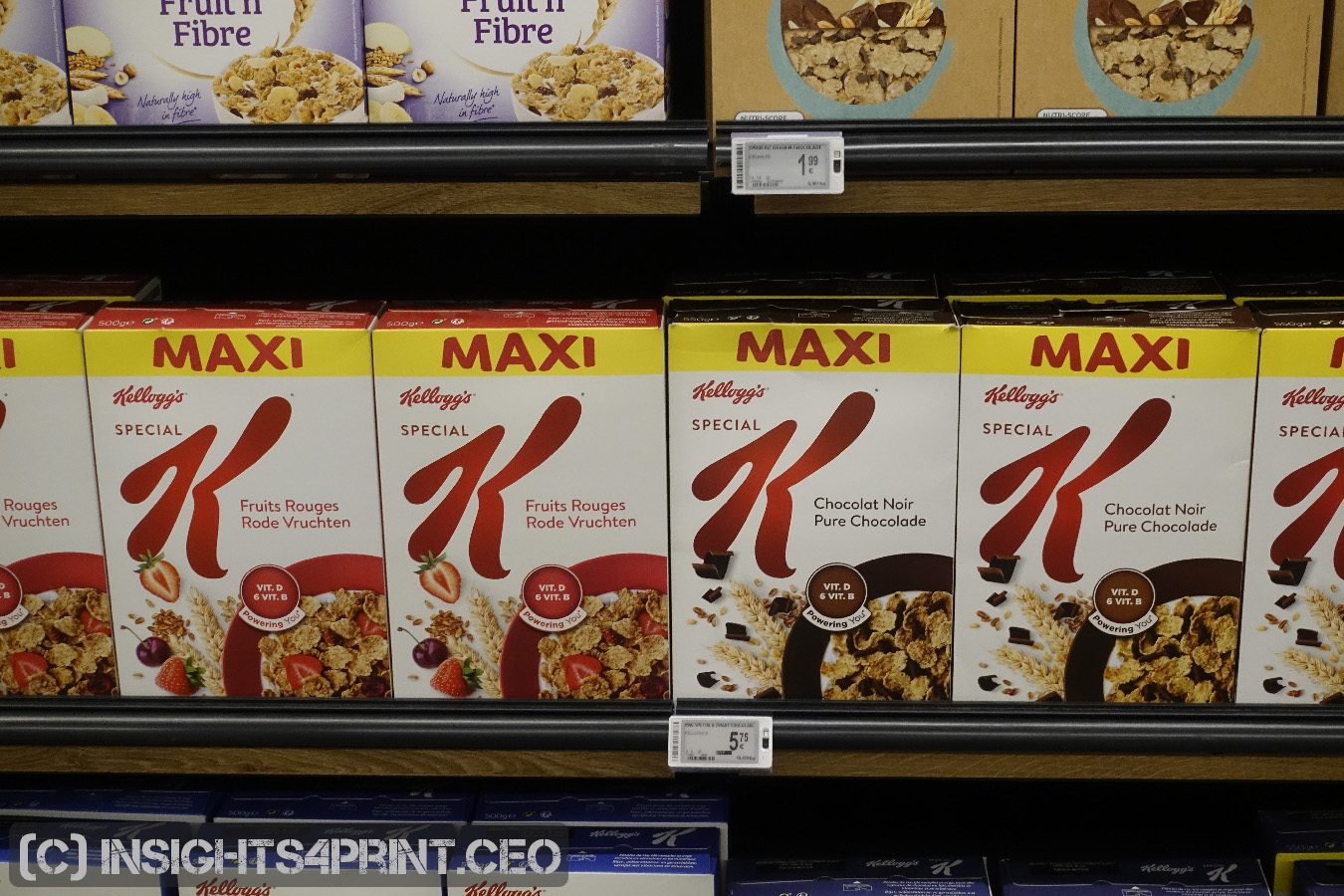 Why is this important?
Too many people believe that brand colors are sacred and that products will only sell when the deviations compared to the ultimate reference and differences between packages are minimal. A 2 dE00 is often mentioned as a reference.
The pictures above show that in real life, deviations can be much higher. And did these higher deviations influence buying behavior? Probably not. If there were a proven correlation between print deviations and sales of a certain product, this would have been reported and acted on by brand owners. But I've never seen a study on this. If I missed one, please send me a copy!
What these pictures also show, is several factors influencing color perception, color appearance: the amount of light, the effect of shadows, even the effect of a different angle of view. Taking all of these factors into account, it's impossible to correctly perceive deviations in print. A folded box on a shelve is very different from a flat sheet in a light booth. But too many people assume it is. This
study on the color perception
of folded boxes clearly shows this: 2/3th of the people who participated claimed to see a color difference between two identical folded boxes…
(Visited 531 times, 1 visits today)